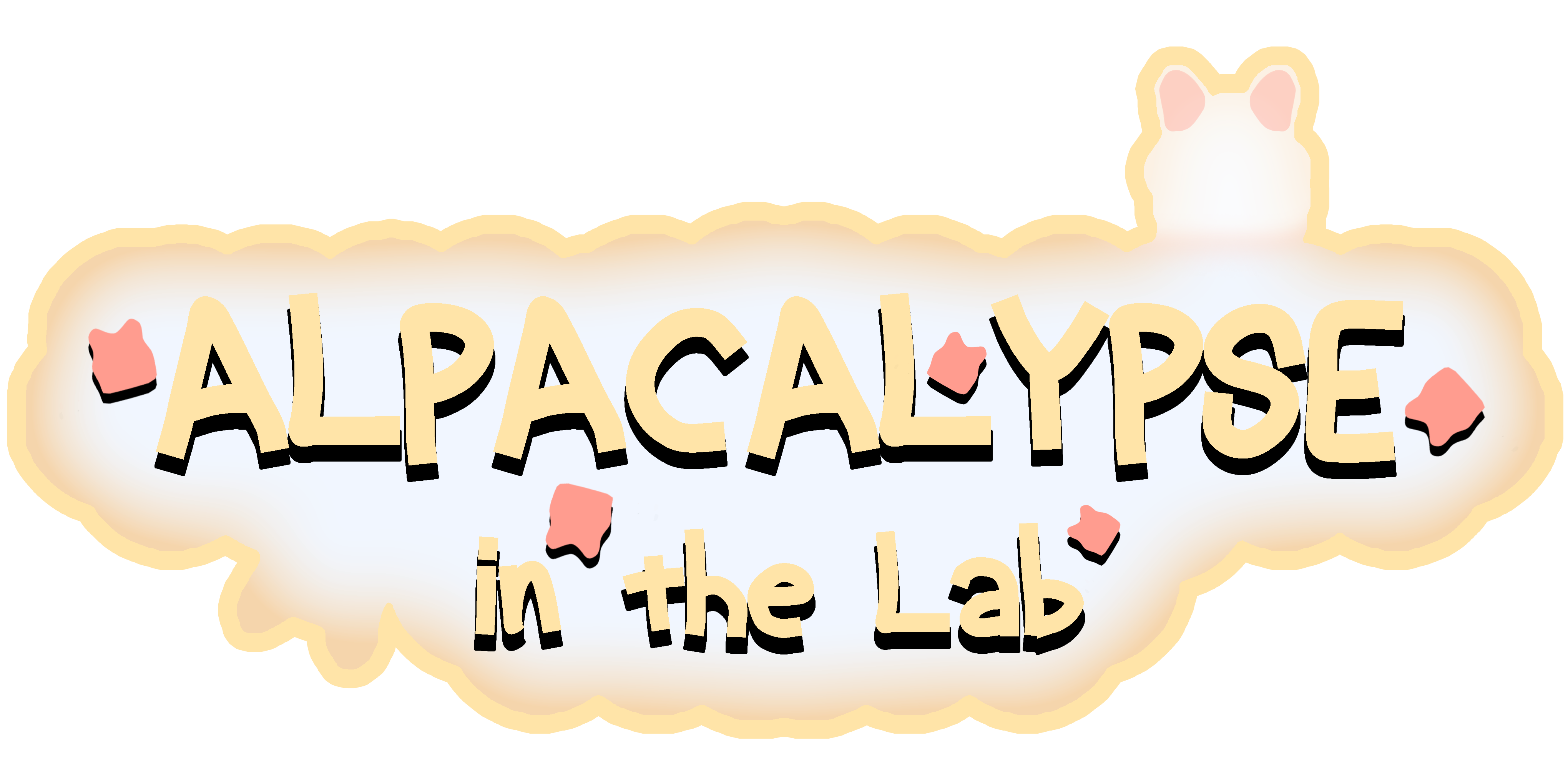 Alpacalypse in the Lab
You are trapped! Your peaceful Alpaca life has been compromised and you wake up in a strange facility. Will they beat you? Or will you unleash the Alpacalypse in this fun adventure?

In this game you will put yourself in the shoes of an Alpaca and you will have to make your way through the laboratory full of guards and puzzles.
This game/demo has been developed as an end-of-term project by two gamedev students. It's our first game, don't miss it!

(Recommendations: We suggest to play the game with an Xbox controller as keyboard-mouse controlls are still in development)
----------------------------------------------
¡Estás atrapada! Tu apacible vida de Alpaca se ha visto comprometida y te despiertas en unas extrañas instalaciones. ¿Podrán contigo? ¿O desatarás el Alpacalypse en esta divertida aventura?

En este juego te pondrás en la piel de una Alpaca y deberás abrirte paso por el laboratorio lleno de guardias y puzzles.
Este juego/demo ha sido desarrollado como proyecto de fin de cruso de dos estudiantes de desarrollo de videojuegos. ¡Es nuestro primer juego, no te lo pierdas!
(Recommendaciones: Aconsejamos jugar el juego usando el mando de Xbox ya que la integración teclado-ratón aún está en desarrollo)
----------------------------------------------

Ingrid Casas as a Lead Artist
Xènia Moros as a Lead Programmer